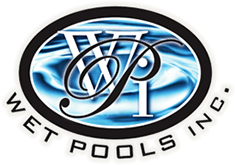 POOL SCHOOL NOTES
CUSTOMERS RESPOSIBILITY FOR THE FIRST TWO WEEKS
Brush pool plaster for two weeks, twice daily to remove plaster dust. After the two week period, one time per week or as needed.
Leave automatic pool cleaner out of the pool for the first two weeks. (Plaster needs time to cure before cleaner is installed.)
Do not touch or turn on any equipment, lights, water features, heater etc. unless you are instructed on when and how to properly do so by one of our service techs.
AFTER POOL SCHOOL
Test the water daily for the first week or until water is balanced or until you feel comfortable with testing. Take a fresh water sample into a local pool store to have it professionally tested.
Clean cartridge or D.E filters.
Install automatic pool cleaner. (My Pool Helper will do this at pool school)
Pumps should be scheduled to come on for 8-15 hours per day. (less in the winter more in the summer)
Settings for automatic cleaners 2-3 hours daily.
If your pool has an automatic remote unit you will need to refer to your own notes or to the owner's manual for operation instructions.
You will now begin your normal routine maintenance.
NORMAL ROUTINE MAINTENANCE
Check chemicals weekly or as needed. (Especially after heavy rain, storms or heavy use)
Chlorine
Ph
Total Alkalinity
Other Chemicals to test for periodically (Every 3-6 months)
Calcium Hardness
Cyanuric Acid
Metals
Manually vacuum and skim pool and or spa as needed. (Typically weekly)
Brush pool and spa weekly (or more if needed)
Empty pump baskets and skimmer baskets (Typically weekly)
Cartridge or D.E filter needs to be serviced as followed:
D.E. – Backwash once every two months or when pressure on filter increases ten pounds greater than the normal running pressure. The D.E. Filter must be broken apart and cleaned one time per year.
Cartridge filter – clean filter when pressure increases ten pounds greater than the normal running pressure or at least once every six months.
If you are interested in weekly maintenance please give us a call 281-395-1995
WATER BALANCE FOR QUARTZ AND PEBBLE PLASTERS
CALCIUM HARDNESS – IDEAL RANGE 200 – 250 ppm (200 – 400 for pebble)     
Low                                                    High
Etches Plaster                                      Scale on surface
Increases corrosion                              Discoloration
Shorter plaster life                               Rough surface
Rough plaster                                      Hard to clean
Hard to clean                                      Piping scale reduces recirculation
Increase mottling 
Low correction – Add calcium hardness
High correction – Dilute pool water and add scale inhibitor
TOTAL ALKALINITY – IDEAL RANGE 80 – 120 ppm
 Low                                                    High
Staining                                               High acid demand
Increase corrosion                               Scale
Spot Etching
Low correction – Add bicarb
High correction -Add muriatic acid
 PH BALANCE – IDEAL RANGE 7.2 – 7.4 ppm (7.4 – 7.6 for pebble)
Low                                                    High
Faster chlorine loss                              Forms Scale
Eye irritation                                       Clouds water
Etching of plaster
Low correction – Add soda ash
High correction -Add muriatic acid
CYANURIC ACID – AKA : "CONDITIONER" OR "STABILIZER" DO NOT EXCEED 50 ppm Most 3"Tablets release CYA into water and can build up over time. IDEAL RANGE 30 – 50 ppm –Prevents loss of chlorine to ultra violet rays (same for pebble) If salt pool 60-65 ppm is recommended.
Low                                                    High
Chlorine dissipates                              Chlorine less active
 Low correction -Need to add cyanuric acid
High correction -Drain pool and refill with new water
CHLORINE – SANITIZERS – IDEAL RANGE –1.0 – 3.0 ppm (same for pebble)
Low                                                    High
Algae growth                                      Eye irritation
Clouds water
Low correction -Add chlorine
High correction -Add water or additional time